Blending CFO-level strategy and service with budget-focused efficiency
Scaling your business and looking for a flexible, thoughtful and strategic partner? Then we're the right fit for you. Onboarding a workforce, maintaining relationships with financial partners and financial forecasting might be in your immediate needs, but a full-time CFO position isn't in the immediate budget.
Here's what our Virtual CFO services can do for you.
Creating a budget, and proforma financials to help you with your long-term cash flow

Create rolling forecasts

and review them monthly to ensure that you meet or exceed your expectations

Help you prepare for the future by building forecasts that make your business goals into measurable plans

Advice and facilitate special projects with you and your leadership team such as

Monthly financial reporting packages, reports, and custom dashboards

specific to your business

to help you stay on top of important metrics
Consultative relation with management and similar in nature to a Chief Financial Officer (CFO)

Banking and investor relations

Short-term and long-term cash flow management

Design and implementation of systems and controls surrounding revenue, purchasing, and financial month-end close

Fixed asset and revenue recognition recording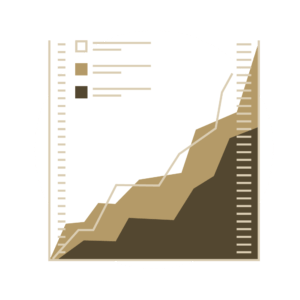 What's the Difference?
Scaling, or even planning for future growth adds complexity to your financial infrastructure. Access to our Virtual CFO-level of financial & operations experience gives you more resources to focus making the most informed decisions possible, and growing your business.